Tired of the Digital Age Translating to Poor, Out-of-Control Audio?
Claesson Edwards Audio software brings your entire computer audio in line from YouTube to iTunes to your own broadcasts. Now you can expect the same audio quality and consistency that pros create when mixing a CD from all your computer media. The Breakaway Audio System is a line of consumer and professional PC software that breaks away from the pack.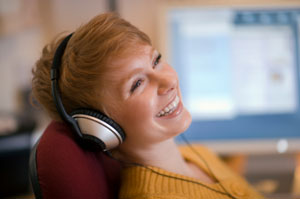 Breakaway Audio Enhancer ensures that any sound coming out of your computer has all the punch and volume of a state-of-the-art speaker system. Never again will you have to reach for your volume control to crank up that tune that's just too quiet, or scramble to turn down that loud popup ad. Just sit back and enjoy the sonic bliss!
Professionals and enthusiasts alike can turn to Breakaway Live and start broadcasting over the Internet with ease. This high-end, low-cost solution covers the range needed to record, master, monitor, and transmit digital audio in a live setting. To move from digital waves to airwaves, Breakaway Broadcast Professional is a world-class processor for FM, AM, and digital broadcasting. With two distinct versions of Breakaway Broadcast, your station will be getting the unique features they truly need.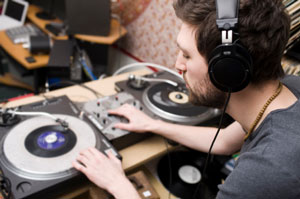 Break open your creative side with Breakaway DJ, an audio processor for mix masters that won't monopolize your computer, It allows you to process two decks at once, and can interface with other DJ programs.
Explore the Breakaway line of audio processors and free your sound!